The big picture of the big battle
Today I want to talk a little bit about one very interesting museum of one painting. This is the panorama "Defense of Sevastopol."
A panorama is a picture placed on a round wall with the upper light of a building. The picture is usually very large and, in addition, having a substantive plan in front of it. Those. a set of objects that smoothly transform into the image in the picture and thus create a feeling of complete immersion in the plot. The viewer is, as it were, inside the picture.
This year I managed to visit such a panorama in the city of glory of Russian sailors - in Sevastopol.
The painting, written by Russian artist Franz Alekseevich Roubaud in honor of the fiftieth anniversary of the defense of Sevastopol in 1854-1855, was discovered in May 1905. Especially for her, the building was built. The work done by him and his assistants can rightfully be called titanic, since the picture had impressive dimensions. The length of the canvas was 114 meters, the width was approximately 14 meters, and its area totaled more than 1600 square meters.
The picture made a splash. She was even taken to show in the capital - in St. Petersburg.
During the Great Patriotic War, the picture was badly damaged by the fire after the German bombing. Something was saved, but more than 30 percent of the picture was completely destroyed.
The rest of the work was taken to the Caucasus. After the war, a creative team was created under the leadership of Academician Yakovlev, who began to restore the canvas.
The work was carried out in the year of the centenary of the defense of Sevastopol, the picture again could be seen in a restored form, as it is today.
Franz Alekseevich Roubaud depicted one moment of the big battle. On the bastion is Nakhimov - the main Russian officer, commander of the defense. Near his headquarters. Around there are elements of the battle. Reinforcements fit. Somewhere wounded, somewhere killed.
The work can be considered endlessly, noting more and more details.
The panorama has a fantastic subject plan. There are guns and fortifications and some traces of conflagration, ashes, yards. Here and dugouts, life, shaking. Here are the heroes of defense, and the dead and the living.
In a word, a visit to this museum of one painting was a very strong impression for me.
In the museum itself, I have not photographed much. It seemed to me then that this was not necessary. Maybe I was wrong.
The moment I visited this museum, reconstruction was going on around the museum. Everything around was in scaffolding and the rest of the museums located in the park next to the main museum building were closed.
I think I will come to Sevastopol again and look at everything that is possible here.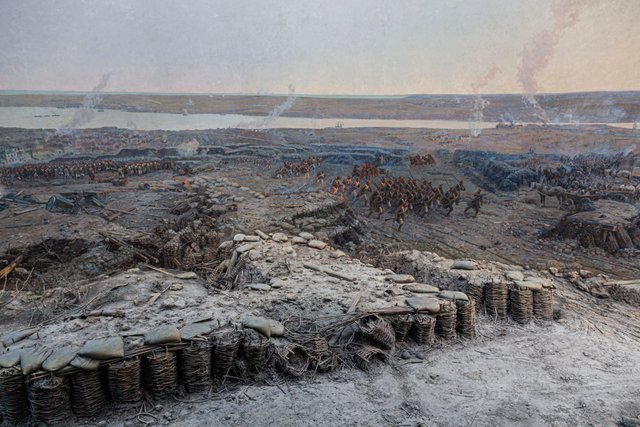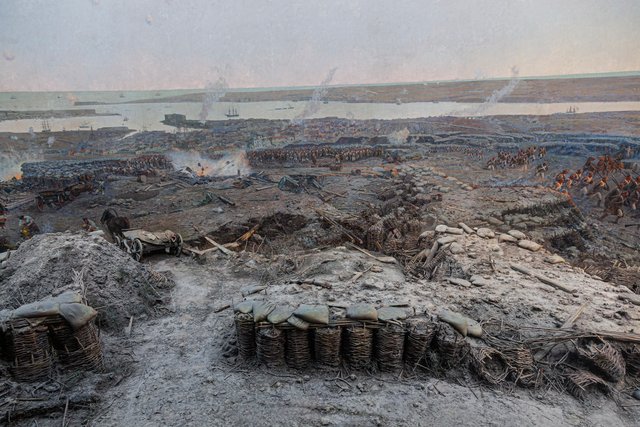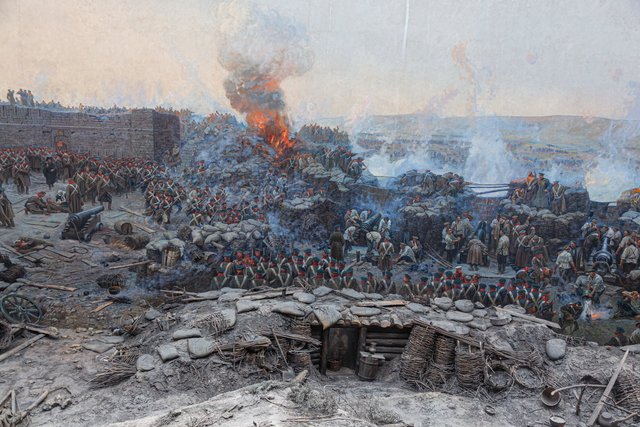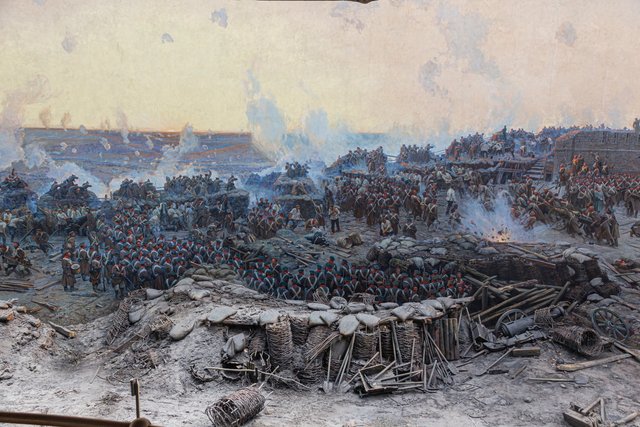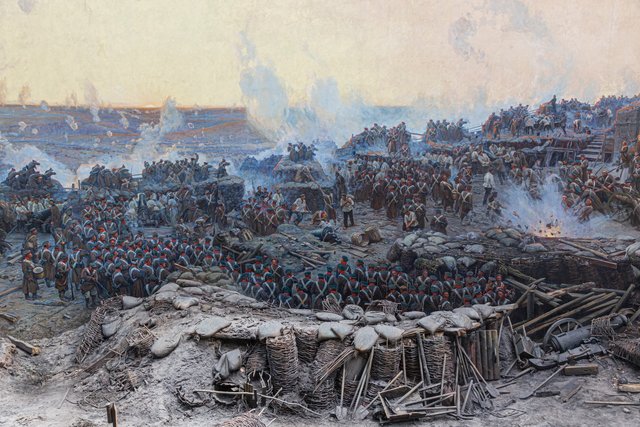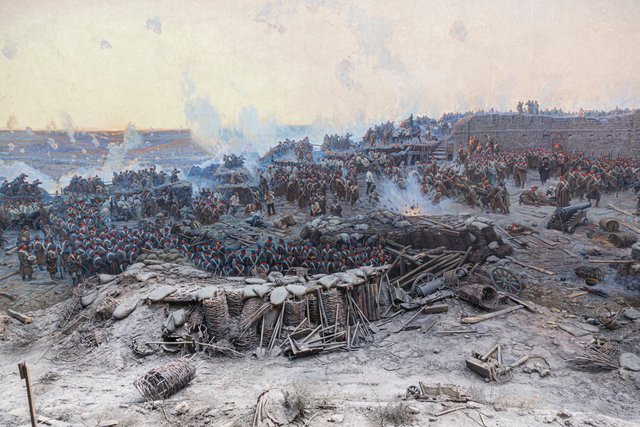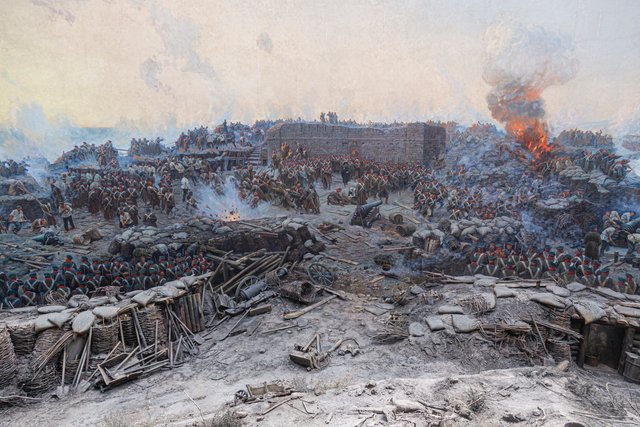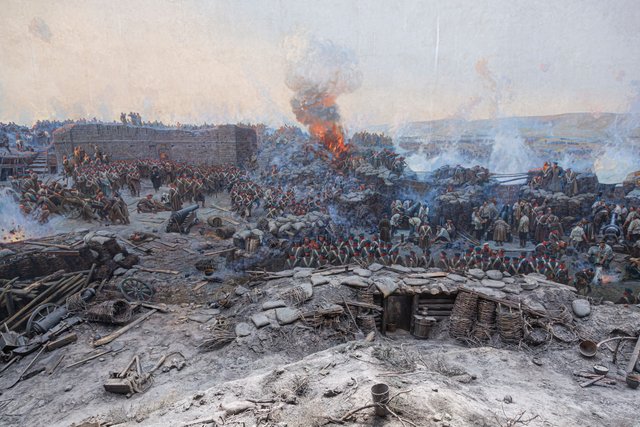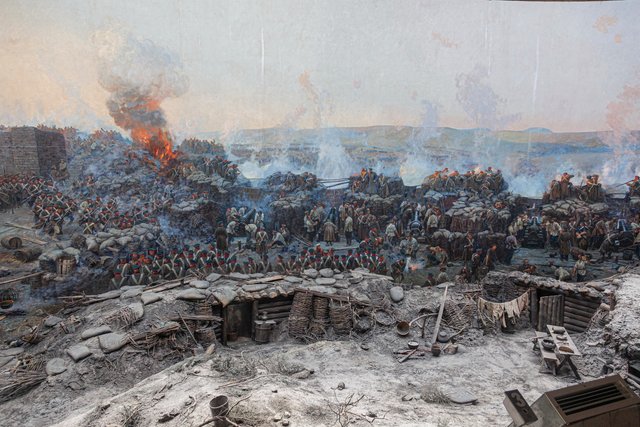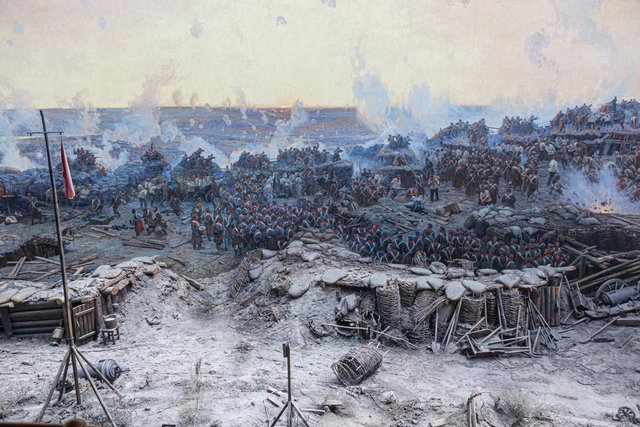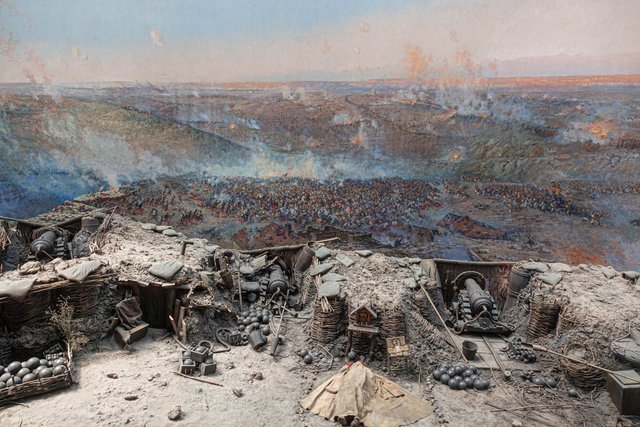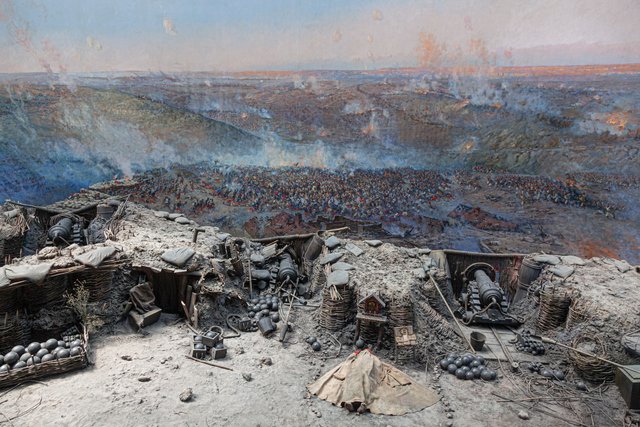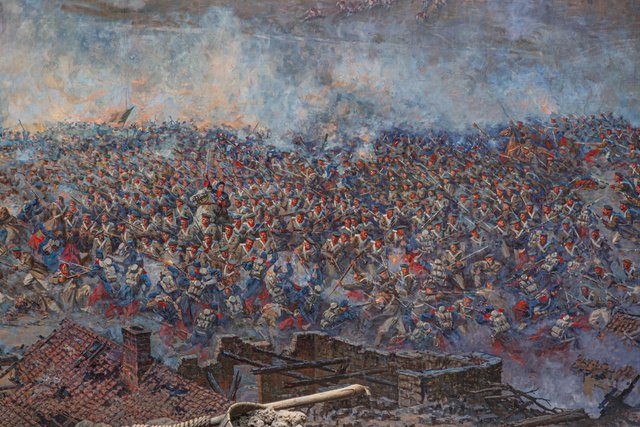 ---
Some photos from Sevastopol.