Old good Russia
This place is not far from the old Russian city of Vladimir.
I come here quite often lately. Among the field is a small slim church. It is composed divinely. The proportions of this structure are perfect. Sometimes it is called as Russian Parthenon.
The church was built at the beginning of the twelfth century. Even before the arrival of the Mongol tribes in Russia.
The church has survived to this day thanks to a miracle. It was a construction away from the main points of concentration of the then life. It was white-stone and could not burn.
There was a risk that one local bishop would disassemble the church on stones for the repair of the barn. Such a fate threatened this miracle of architecture, it so happened that the active bishop died and did not fulfill his plan.
For the last time I am on the field in front of this church several times a year. A lot is changing.
For example, when I came here for the first time, a high-voltage line ran past the building. It did not decorate the landscape.
Last year, this high-voltage line was removed. And this year they also added a highlight. Now, when night falls, the walls of the church are consecrated with white light and it burns in the night like a candle.
This year the spill of the river Nerl was not big and it is easy to walk to the temple. It happens that you can only drive up to the temple by boat.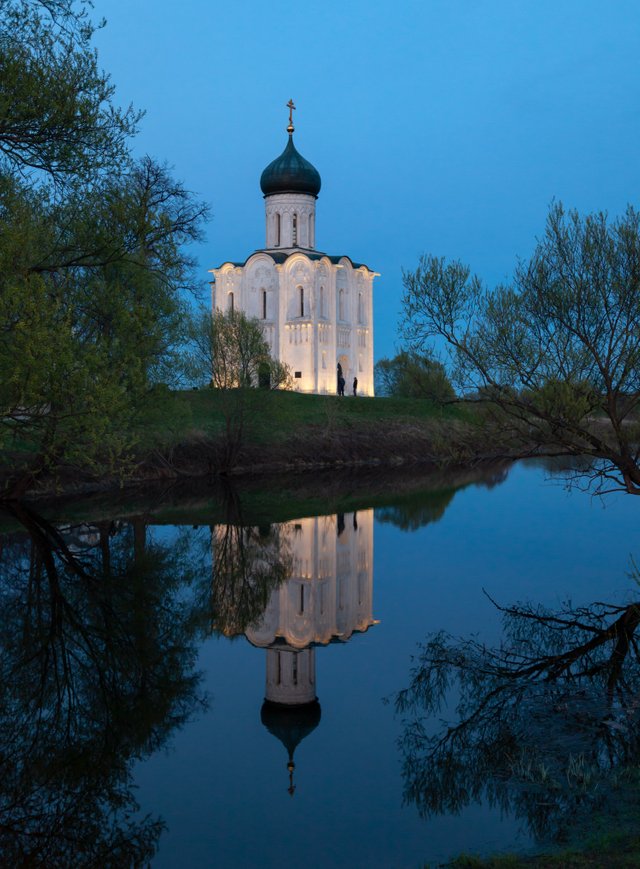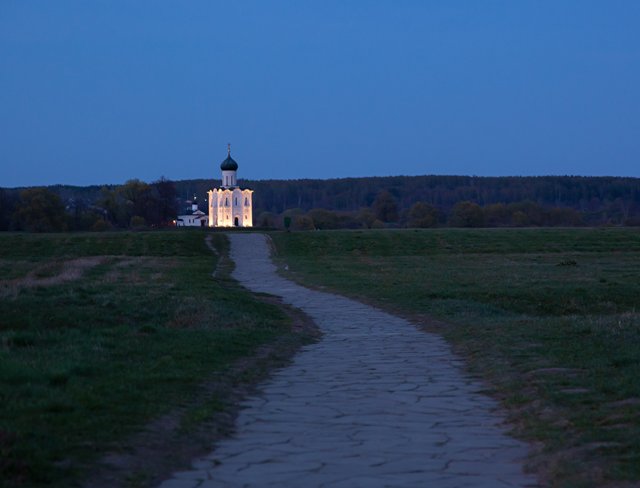 I made these photos last weekend. And now I can show you some photos from sprnig 2017. It couldn't come to the church because there was a lof of water between the temple and me. In addition, you can see the high-voltage line.